SORTA 2018
27 - 29 September 2018, Split, Croatia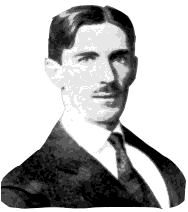 prof. Leopold Sorta
1891 – 1956
23rd Symposium on the Theory and Practice of Shipbuilding
Symposium SORTA 2018 (in memoriam prof. Leopold Sorta) is the perpetuation of a good custom, i.e. the gathering of those who carry naval architecture in their hearts. It is important to unite people from shipbuilding industry and science in order to present accomplishments and announce further endeavours. It is also important to teach younger generations the significance of cooperation within the shipbuilding community.
Symposium topics:
• Ship design
• Small and pleasure crafts
• Advanced & autonomous marine vehicles
• Marine hydrodynamics
• Ship structural design and vibration analysis
• Organization and economics of shipbuilding
• Technology and protection
• Quality management
• Ship equipment and automation
• Ship repair, conversion and maintenance
• Marine transport
• Legislation, rules and standardization
• Students' projects presentations
• Technical and commercial presentations
• Advances in naval architecture software
Download the brochure: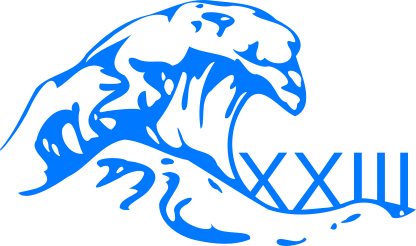 Important dates
Abstracts due

December 1, 2017

Abstract acceptance notifications

December 15, 2017

Papers due

August 19, 2018

Papers acceptance 

notifications

September 2, 2018

Final programme

September 10, 2018

Symposium

September (Thursday) 27 – (Saturday) 29,  2018
Symposium Programme
Wednesday 26th September, 2018.
19:00h – 22:00h: Welcome party at Restaurant Bajamonti
Thursday 27th September, 2018.
8:30 – 10:00

REGISTRATION

10:00-11:00

OPENING CEREMONY (Room A 100)

11:00–11:45

Invited speaker

Gianpaolo DallaVedova (Lloyd's Register)

Autonomous Ships

11:45-12:00

COFFE BREAK

12:00–12:45

Invited speaker

Ivan Kljaković Gašpić (ACI)

Nautical tourism and small shipbuilding in Croatia

12:45-13:30

Invited speaker

Alan Klanac (As2con-Alveus d.o.o.)

Passenger shipbuilding for the future of European (Croatian) shipbuilding

13:30-15:00

LUNCH

Room A 301

Room A 302

Room A 101

MARINE ENGINEERING, ELECTRICAL ENGINEERING AND SHIP EQUIPMENT

Chair: G. Radica

SHIP STRUCTURAL DESIGN AND VIBRATION ANALYSIS

Chair: J. Parunov / F. Vlak

TECHNICAL PRESENTATIONS & SHIPBUILDING TECHNOLOGY

Chair: B. Blagojević / M. Hadjina

15:00-15:20

Žarko Koboević, Antonio Mušić, Željko Kurtela

The Energy Efficiency Imptovement in Marine Reverse Osmosis Plants

Jerolim Andrić, Pero Prebeg, Marko Žarko, Ivana Gledić

Longitudinal hull girder ultimate strength analysis of thin-walled steel structure

Krešimir Prlić, Davorka Vilus Vičič

Projektiranje broda u kolaborativnom okruženju

(Presentation)

15:20-15:40

Gojko Magazinović

Cargo tank heating using vertically arranged heating coils

Jerolim Andrić, Karlo Pirić, Pero Prebeg, Josip Andrišić, Aleksandar Dmitrašinović, Franko Kovačević

Structural design of a large livestock carrier

Miroslav Randić, Duško Pavletić, Igor Bevandić, Dragan Jerčić

Impact of Welding Methods on Toe Radius in Welded Joint

15:40-16:00

Izvor Grubišić, Tomislav Uroda, Dino Mandić

Električni pogon putničkih brodova u ekološki zaštićenim područjima

Kalman Žiha

Longitudinal launching of floating objects on marine airbags

16:00-16:20

Ante Muše, Gojmir Radica, Nikola Matulić, Nikola Račić

Multi-zone combustion model at slow speed marine Diesel engine

Marinko Maletić, Rene Bertoša

Analysis of Stresses and Stability of Construction During Ship Launching at the Time of Ship Resting on Sliding Ways

Stipe Antunović, Božidar Šarić, Josip Karačić, Boris Ljubenkov

Building technology of the torpedo of the SWATH vessel

16:20-16:40

Branimir Ružojčić (Presentation)

Premium Efficiency Synchronous Marine Propulsion Electric Machines in Permanent Magnet Technology

Albert Zamarin, Smiljko Rudan, Stipe Plenča

Collision Simulation of Composite Patrol High-speed Craft

Ratko Mimica, Marko Tödtling

Process Mapping: cable ladder production and assembly
16:40-17:00

Coffee break

Room A 301

Room A 302

Room A 101

MARINE HYDRODYNAMICS

Chair: N. Degiuli / R. Dejhalla

SHIP STRUCTURAL DESIGN AND VIBRATION ANALYSIS

Chair: J. Andrić / F. Vlak

SHIPUBILDING TECHNOLOGY

Chair: B. Ljubenkov / D. Pavletić

17:00-17:20

Deni Vlašić, Nastia Degiuli, Andrea Farkas, Ivana Martić

Application of periodic boundary condition in open water test

Joško Parunov, Zdenko Šperanda, Mislav Bezovnik, Maro Ćorak, Mislav Brlić

Vibration analysis of the coastal patrol vessel

Ratko Mimica, Tomislav Jurić, Darko Mihelić

Stud welding of secondary cable holders – presentation recording

17:20-17:40

Sandip Paul, Soumen De

Scattering of Water Waves by a Rectangular Submarine Trench in an Ice-Covered Ocean

Radoslav Pavazza, Branka Bužančić Primorac, Frane Vlak

On clamped girders supports of thin-walled structures under bending

Ratko Mimica, Srđan Stefanović

Welding technology replacement with stud welding – scope of application, current standards and examples form practice

17:40-18:00

Thomas Puzzer, Riccardo Pigazzini, Giorgio Contento, Mitja Morgut, Simone Martini

An open-source fully-automated pre-processing procedure

for planing hull CFD simulations

Radoslav Pavazza, Frane Vlak, Marko Vukasović, Dražen Kustura

Comparative stress analysis of plated structures subjected to bending

Neven Hadžić, Zdenka Keran, Marko Hadjina, Fran Osmak, Jerolim Andrić

A simple method to estimate plate forming parameters

18:00-18:20

Josip Bašić, Branko Blagojević, Dario Ban

Fast prediction of ship wave-making resistance by revised Michell's integral

Annalisa Bracco, Mario Nattero, Stéphane Dardel, Nick Danese

Ice Class conversion for a cruise vessel: comparative FE structural assessment for Ice Belt installation

Rajko Rubeša, Marko Hadjina, Tin Matulja

Analysis of methodology for producing technical documentation in shipyards of different ship construction models

18:20-18:40

Ela Tanocki Musa, Ivan Ćatipović

Response of floating breakwater connected with hinges

Antonio Mikulić, Joško Parunov, Carlos Guedes Soares

Global wave loads in damaged ship

18:40-19:00

Martina Andrun, Branko Blagojević, Josip Bašić

The Influence of Momentum Discretization Schemes in the Finite-Volume Method on the Wigley Hull Resistance

Paul Jurišić, Joško Parunov, Marijo Sepčić

The structural analysis of floating dock from repair shipyard Cres
Friday 28th September, 2018.
08:00 –

REGISTRATION

Room A 301

Room A 302

A101

SHIP PRODUCTION & PRESENTATIONS

Chair: B. Ljubenkov

SHIP DESIGN & MARINE TRANSPORT

Chair: D. Ban / B. Blagojević

SHIPUBILDING TECHNOLOGY

Chair: M. Hadjina

09:00-09:20

Blaž Gotovac, Ratko Mimica

Dry dock construction in Brodosplit: Pre-feasibility study

Eda Turan

Passenger Transport Benchmarking in Turkey and Other Countries

Tanja Gortan, Nikolina Abramović

Differences in the system of export crediting, guarantees and incentives for the croatian shipbuilding industry in comparison to the EU and the rest of the world

09:20-09:40

Amorettya Minayora

The governance of project-based production networks: empirical analysis from the Indonesian shipbuilding industry

Dario Ban, Josip Bašić, Đorđe Dobrota

Split TSHD Hydrostatic Properties Calculation for Asymmetric Hull Opening

D. Pražić, N. Vukas, T. Vidolin, M. Šuper, D. Kanižai

Assembly technology of ship hull in the area of boom foundations of Selfunloading Bulk Carrier

09:40-10:00

Ismo Piirainen, Igor Juričić

Smart Production – Industry 4.0 Solution for the Marine Industry

(Presentation)

Giulia Zappia, Maria Carola Morozzo della Rocca e di Bianzè

The Approach to Boats Restoration. A protocol for nautical restoration. The importance of restoring designer figure.

Dennis Biškup, Egidio Marčac, Nenad Vukas, Helena Salamon

Assembly of the discharge boom king pin with dry ice technology

10:00-10:20

Linda Inga, Giulia Zappia

From the Design of the New to the Design of the Existing: Comparison Between Practical and Theoretical Aspects

D. Klanjac, B. Paunović, Dennis Biškup

Discharge boom load test procedure

Mate Lukas, Igor Marović

Project MOSE – Floodgate building technology for Venice

(Presentation)

10:20-10:40

Massimo Musio-Sale, Mario Ivan Zignego

Innovative concepts for next cruise-ship generations

D.Belić, R.Marić, G.Tabain, A.Tusun

Building technology for Jackup Platform

10:40-11:10

Coffee Break

Room A 301

Room A 302

A101

Chair: B. Ljubenkov

ADVANCED MARINE VEHICLES & SHIP DESIGN

Chair: D. Ban

11:10-11:30

Igor Belamarić

Splitsko brodogradilište – Brodovi izgrađeni u 20. stoljeću

(Promotor: prof.dr.sc. Roko Markovina)

SPECIAL EVENT (In Croatian)

Milan Kalajdžić, Darko Bobić

Unconventional inland LNG carrier design for the river Danube

11:30-11:50

Nikola Vladimir, Ivica Ančić, Inno Gatin, M.Tošić, V.Vukčević

Development of design methodology for modular passenger ships for the Mediterranean

11:50-12:10

Bruno Čalić, Damir Kolić

Development aspects of chosen underwater vehicles

12:10-12:30

Carmen Ferrer Juliá

The Seamless Integration of Culture in Cruise and Vessels Design

12:30-12:50

Mariateresa Campolongo

Interior Yacht Design: new scenarios for pleasure crafts
13:00-15:00

LUNCH

Room A 301

Room A 302

Room A 101

SHIPUBUILDING TECHNOLOGY

Chair: B. Ljubenkov

ADVANCED SOFTWARE IN SHIPBUILDING

Chair: B. Blagojević / J. Bašić

15:00-15:20

Đ.Dundara, O.Kuzmanović, V.Radolović, J.Andrišić, I.Lalović, Matthias Krause, Grit Ladage

Ongoing R&D Projects in Uljanik

Darko Frank, Gary Randall, Thomas Koch, Boris Rodov, Ujjwal Bharadwaj, Yordan Garbatov, Peilin Zhou, Jose Ignacio Zanón, Nicholas Tsouvalis, Ilze Atanasova, Laura Herrera, Caj Volbeda

Ship design process using life cycle integrated independent software of SHIPLYS platform

15:20-15:40

Vito Radolović, Đani Dundara

Implementation of composite sandwich panels for car deck structure on Uljanik Yard 513

Rodrigo Pérez Fernández, Mirko Toman Fernández

Class Societies virtual approval in shipbuilding.

The certification of the reality

15:40-16:00

W.Stemberger, A.Kajtez, D.Bilić, E.Kučan, I.Črnac

Adopting a Logistically-security-controlled Approach to Shipboard Workers on Polar Discovery Passenger Ship During Construction

Kevin Vidal, Benoit Mallol, Charles Hirsch

Weighted trade-off optimization of a self-propelled passenger ferry using efficient design

space analysis techniques and adaptive grid refinement

16:00-16:20

J.Vojinović Terlević, A.Tusun, K.Kvaternik, M. Reljica Kostić, A. Kajtez, M.Pušić

Digitalization of support processes in Shipbuilding – Management of scaffoldings

Gordan Šikić

Integration of Virtual Reality and CAD Systems

16:20-16:40

Mihaela Načinović, Maša Ljuba Maglica, Zvonimir Bačić

Diverzifikacija osnovne djelatnosti u proizvodnji motora s ciljem opstanka na tržištu

Nick Danese, Stéphane Dardel

Out-of-The-Box Dynamic, Distributed Information Sharing Technology in the Marine Industry: A Case Study

16:40-17:00

Coffee Break

17:30-18:30

CLOSING CEREMONY (Room A 100)

20:30-23:00

CONFERENCE DINNER (DIOCLETIAN'S CELLARS)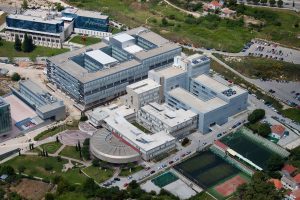 Venue
The symposium will be held at the Faculty of Electrical Engineering, Mechanical Engineering and Naval Architecture (FESB).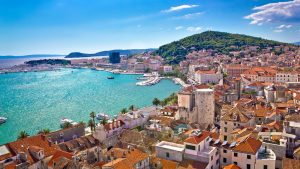 Split, Croatia
Croatia's second-largest city, Split, is a great place to see Dalmatian life as it's really lived. Always buzzing, this exuberant city has just the right balance of tradition and modernity. Step inside Diocletian's Palace (a Unesco World Heritage site and one of the world's most impressive Roman monuments) and you'll see dozens of bars, restaurants and shops thriving amid the atmospheric old walls where Split life has been humming along for thousands of years.
Social programme
The welcome party is on Wednesday (26th of Semptember), from 19:00h at Restaurant Bajamonti (Google Maps location).
The symposium trip includes a visit to the museum of City of Sinj, and various activities at a traditional rural estate (more information here). The bus departures from the venue (FESB) on Saturday (29th of September) at 09:00h. The bus departures at 16:15 back to Split, and arrives at around 17:00h. 
Statute (in Croatian) PDF
Editorial board
Branko Blagojević, FESB (chairman)
Dario Ban, FESB
Josip Bašić, FESB
Boris Ljubenkov, FESB
Frane Vlak, FESB
Branko Klarin, FESB
Nastia Degiuli, FSB
Marko Hadjina, RITEH
Organising committee
Boris Ljubenkov, FESB (chairman)
Dragan Sorić, Brodotrogir (vice-chairman)
Gojmir Radica, FESB (secretary)
Dario Ban, FESB (treasurer)
Branko Blagojević, FESB
Josip Bašić, FESB
Marin Despalatović, FESB
Marjan Sikora, FESB
Vedrana Cvitanić, FESB
Branko Klarin, FESB
Vjeko Barač, CRS
Paul Jurišić, CRS
Mate Lukas, Brodosplit
Ivan Bubić, Lloyd's Register
Domagoj Jadrešić, DNV-GL
Martin Petričić, ABS
Petar Buljan, Bureau Veritas
Luka Mudronja, PFST
Marko Katalinić, PFST
Miljenko Baković, Rimac automobili
Contact
University of Split
Chair of Naval Architecture, FESB
Address: Ruđera Boškovića 32, 21000 Split, Croatia
Tel.: +385 21 305 774
Mobile: +385 91 430 5995
E-mail: 

SORTA standing committee
Joško Parunov, FSB (chairman)
Marinko Brgić, Uljanik
Matko Bupić, Pomorski odjel Sveučilišta u Dubrovniku
Većeslav Čorić, HATZ
Nastia Degiuli, FSB
Roko Dejhalla, RITEH
Đani Dundara, Uljanik
Nikša Fafanđel, RITEH
Ivan Gospić, Pomorski odjel Sveučilišta u Zadru
Rajko Grubišiċ, FSB
Alan Klanac, As2con d.o.o.
Edi Kučan, Uljanik Grupa
Boris Ljubenkov, FESB
Šime Malenica, Bureau Veritas
Siniša Ostojić, Hrvatska brodogradnja – Jadranbrod
Darko Pappo, DiV Grupa
Marta Pedišić Buča, Brodarski institut
Jasna Prpić-Oršić, RITEH
Siniša Reljić, Navis Consult
Ivo Senjanović, HAZU
Vedran Slapničar, FSB
Dragan Soriċ, Brodotrogir
Aris Večerina, MW Business Advisors
Pero Vidan, PFST
Boris Vukušić, Udruženje male brodogradnje pri HGK
Nenad Vuliċ, PFST